About Us
Board of Equalization
Judicial Records Search
Quick Links
Feedback
Current Fees
Court Forms
Directions
Helpful Telephone Numbers
Frequently Asked Questions
Glossary of Legal Terms
Grand Jury Presentments
Employee Resources
Superior Court Judges
You are here: Home > Georgia Bar Exam

Georgia Bar Exam




NOTICE TO APPLICANTS FOR ADMISSION TO THE GEORGIA BAR

Congratulations to the recent passers of the Georgia Bar Exam and to those becoming eligible to practice on motion in the State of Georgia!

If you graduated from law school and have passed the MPRE, you are now eligible for admission into the State Bar of Georgia. As an applicant, you may choose any county in Georgia to be sworn in and formally admitted.

Should you choose Fulton County to be sworn-in; the mass swearing in ceremony will be held on Friday, December 5, 2014.The Honorable, Judge Cynthia D. Wright will preside. The service will take place in the Assembly Hall, located at Fulton County Government Center on 141 Pryor Street at 10:00 a.m.; however, you should plan to arrive around 9:30 a.m. to check in before the ceremony begins. Family and friends are welcome to attend and you are not required to have a sponsor to represent you.

If you desire to be sworn in at this ceremony, your original Certificate of Eligibility must be received in this office no later than 5:00p.m, Friday, November 28th, 2014. If you have an uncommon name, please provide a phonetic pronunciation of your name printed directly on your Certificate of Eligibility. We strongly suggest that you contact our office several days prior to the ceremony to ensure that your certificate has been received. We also recommend that you request for a recipient's signature upon delivery, should you choose to mail your certificate. You may also personally deliver your original certificate of eligibility to our office between the hours of 8:30 a.m. to 5:00 p.m. Monday through Friday.
We are located at:



Cathelene "Tina" Robinson, Clerk of Superior Court
Attention: Nicholas F. Cotten/Bar Admission
136 Pryor Street, SW, Suite C-151
Atlanta, Georgia 30303
If you reside out of state and wish to be sworn in by proxy, please scan and email a copy of your original certificate of eligibility and state issued I.D. to nicholas.cotten@fultoncountyga.gov and indicate in the email that you wish to be sworn in by proxy. Also provide your phone number and out-of-state mailing address. Instructions will be forwarded to you (via email) on this process once your request is received.

Due to the large number of applicants that will be sworn in, there will be no individual oaths administered in Fulton County from November 24, 2014 – December 9, 2014.

Should this present an inconvenience for you, we sorrowfully recommend that you contact another county within the State of Georgia to be sworn in. Please direct all questions to Nicholas F. Cotten at (404)-613-4217 or via email @ nicholas.cotten@fultoncountyga.gov, or the customer assistance desk at (404)-613-5313/5314.
****Note: State Bar of Georgia membership fees are directly impacted by the dates in which applicants are sworn-in with the Superior Court. Please contact the State Bar of Georgia for more information regarding membership rates.
Fulton County
Government Center
---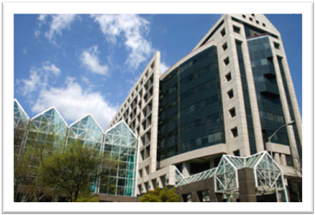 Friday, December 5, 2014
Fulton County
Mass Swearing in Ceremony.
141 Pryor Street
Assembly Hall
Atlanta, GA 30303
10:00 A.M. Directions